What Wellness Professionals and Those Living with Diabetes Need to Know Real Balance Global Wellness Services Inc. has partnered with …
What Wellness Professionals and Those Living with Diabetes Need to Know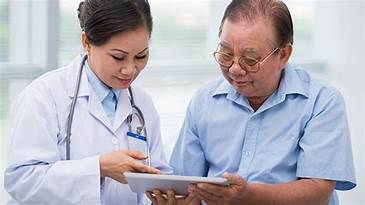 Real Balance Global Wellness Services Inc. has partnered with dMeetings to provide this great professional diabetes educational series. This series has been developed specifically for health professionals, health coaches, and patients alike! Health & Wellness Professionals & Health Coaches can now take Diabetes Self Management Education (DSME) and understand the issues of diabetes and learn the talking points of coaching people either living with the disease or people who are at risk of onset. Become a  more educated health and wellness professional or coach by adding diabetes and pre-diabetes education to your educational skill set. Diabetes Self-Management Education and Training provides the perfect platform to not only come up to speed in diabetes coaching but also a fantastic opportunity to extend this training directly to your clients and/or employees. This education is the perfect springboard to providing you with diabetes coaching opportunities. This curriculum has been approved by the American Association of Diabetes Educators. Wellness Professionals and Health Coaches who go through this learning opportunity will understand what diabetes is, how it functions, and the best practices of managing the disease. Understanding diabetes gives the wellness professional or health coach the needed information to support and guide clients struggling with this health challenge. This series is based on the American Association of Diabetes Educators 7 core behaviors of managing diabetes.
Course Structure
10 ½ hour Sessions
10 Interactive Quizzes
3 additional informational learning sessions
Topical Resources
Certificate of Achievement upon successful course completion
Learn More
Use Diabetes Education with Your Clients or Patients
Extend Diabetes Self Management Education directly to your patients, immediately!  By leveraging the online format of this series, you can immediately bring diabetes education to your clients and employees, anytime, anywhere and on the go. Coaches can use this series in support of their coaching and health professionals will have the base-line professional education needed to better address pre-diabetes or manage diabetes.  Combine outstanding education with professional coaching and all parties win! Benefit from reduced patient/employee costs and increased productivity, not only from the patient standpoint but from a coaching perspective!  Online DSME/T, used as a prerequisite, maximizes your time with the patient allowing for more individualized coaching while the patient can benefit from all the conveniences of online training.
Learn More
Welcome to Diabetes Education for Wellness Professionals

00:00:00

Congratulations!

00:00:00